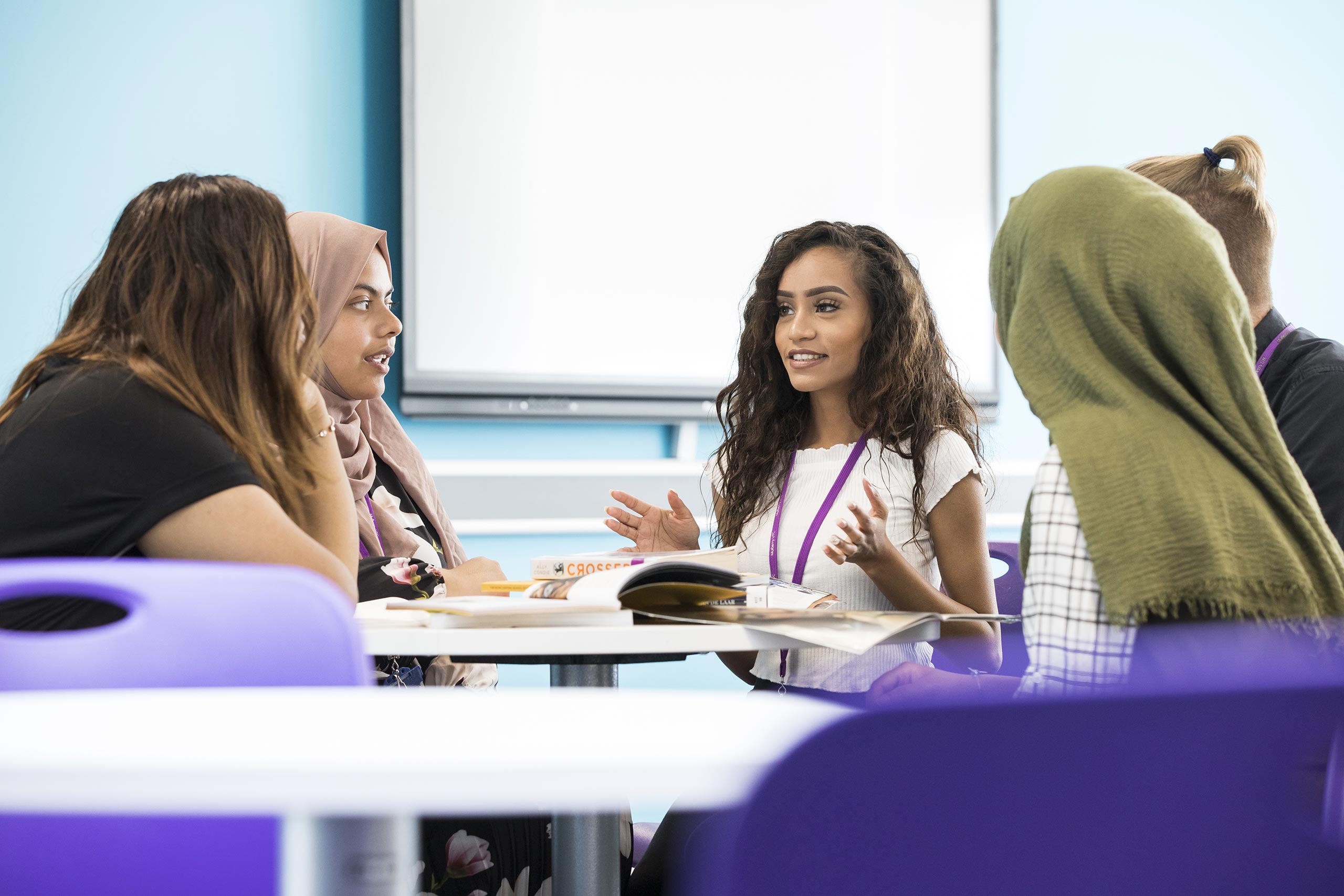 Introduction to our partners
One of the things that makes Mulberry UTC unique is our close links with hugely prestigious industry partners and employers.
Our students will benefit from top-class opportunities to gain understanding of the world of work and to develop skills that are important to employers, such as confidence, communication skills, teamwork and problem-solving. Our partnerships programme ensures students are completely prepared for university, apprenticeships or other forms of work or training.
Our industry partners include leading employers in our areas of specialism: Barts Health NHS Trust, the British Film Institute, Goldsmiths University of London and the National Theatre, as well as many others.  These employers are represented on the governing body and work closely with the school and its students to help them develop the skills they need for their future careers. Other key partners involved in the setting up of the UTC include Bank of America, the Tower Hamlets Clinical Commissioning Group and Mulberry School for Girls.  Read examples of how we work with our partners and employers here.
Mulberry UTC specialises in preparing young people for careers in the health sector and the creative industries. We prepare young people for a wide range of careers including:
Radiography, pharmacy, physiotherapy, paramedic science, optometry, anaesthetics, dental hygiene
Midwifery, nursing, social work, youth work, art therapy, care work, nursery nursing, health visiting, nutrition
Film-making, editing, radio production, documentary making, games development, animation
Acting, directing, lighting design, sound engineering, stage management, theatre production.
Watch the video below that introduces you to some of our industry partners

We are delighted to be working with Mulberry UTC to deliver a curriculum which reflects the current and future needs of the creative industries"
Patrick Loughrey, Warden, Goldsmiths University of London
Other employers
Below is a list of some of the employers we regularly work with.
Baker McKenzie LLP

Bromley by Bow Centre

ENO (English National Opera)

Merck Sharp & Dohme

RADA (Royal Academy of Dramatic Art)

Spotlight

Tamasha Theatre Company

London Ambulance Service

Uptree
From time to time, we also work with a range of other notable employers.  They include:
Metropolitan Police

NHS Blood and Transplant

Python Programming Foundation

Queen Mary University

Royal Free NHS Trust Foundation

The Lancet

The Sutton Trust

Washington Post
Blue Bolt Limited

Cabinet office

Civil service

Financial Times

Great Ormond Street Hospital

Home office

Kingston University

London Air Ambulance

Mulberry UTC has the potential to dramatically open up employment prospects for young people in the creative industries"
Mark Reid, Head of UK Learning Programmes, British Film Institute (BFI)
Working together
We are grateful for the ongoing support and dedication of our long-term partners, who help us to open doors for students into industries that we would otherwise be unable to do.
Together we have created relationships that are based on improving the practical education that our students receive.
Here are just some examples of the impact our excellent partnerships are having on shaping that education and, in turn, preparing our students to take their place in tomorrow's workforce.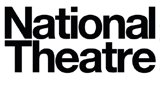 Learning from the country's leading theatre practitioners
As career-focused specialists, we were delighted to work alongside our industry partner, the National Theatre, to provide exceptional learning experiences for our students.
Mulberry UTC's main theatre is modelled on the Dorfman Theatre as a specialist teaching space. Our partnership with the National Theatre led to them using our theatre as the rehearsal space for ANNA, a critically acclaimed tense thriller set in 1968 Berlin. During the rehearsal period, students were given the opportunity to learn from some of the country's leading theatre practitioners, witnessing the step-by-step process of taking a production from concept to design, rehearsal, and through to opening night.
This is part of the ongoing relationship between Mulberry UTC and the National Theatre, as well as others within the creative industries, offering students the chance to learn from professionals working in all aspects of the theatre industry from lighting and sound design to costume design, stage management and production.

Barts Traineeship Programme
We are now approaching the third year of the Barts traineeship programme, which runs during the first two terms of the academic year. The programme was initially designed for Year 12, Level 2 Health and Social Care students, however its success along with strengthened partnerships with the Barts Health NHS Trust mean that both Year 12, Level 2 and 3 Health and Social Care students will now engage with the Barts Traineeship Programme.
The programme aims to provide students with the opportunity to gain invaluable work experience in a hospital setting, whilst developing a wide range of technical skills. The impact of this will be highly employable young people able to fill the ever widening job gaps that exist in the NHS.
Students on the programme spend one day a week at the Royal London Hospital. Students are paired up and conduct the traineeship in a wide range of different wards, from maternity to paediatrics. Students assist healthcare professionals  whilst working towards the completion of either the Care or Introduction to Care certificate.
The programme has had a significant impact on students at the UTC:
students are now aware of a wide range of career pathways;
the majority of Level 2 students were inspired to continue onto Level 3 study;
students are equipped with both the technical skills and subject knowledge which has led to success in their qualifications;
several students are in the process of applying for an apprenticeship with Barts;
several students will complete the Care certificate meaning they are qualified to work as Healthcare Assistants whilst studying at the UTC.
As the UTC continues to work with Barts Health NHS Trust and further strengthen the existing partnership, future direction will surround developing an educational framework to support all students obtaining the Care certificate. In addition to this we will look to develop a similar traineeship for the Future Medics programme, as well as Health Science students at the UTC.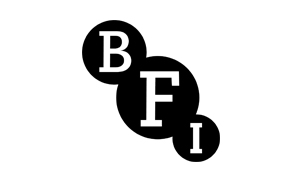 BFI Project Week Partnerships (July 2019 and February 2020)

The British Film Institute has played an integral part in the development of our creative industries specialism since its inception at Mulberry UTC.
The partnership between Mulberry UTC and the BFI continues to thrive, most notably within our employer-led projects, which are co-designed and delivered to achieve the maximum impact on the development of our students' technical filmmaking skills.
Future Film Festival
In our 'Future Solutions' project week, our students were given a brief from the BFI to design, create and implement a social media strategy to create awareness of BFI's annual Future Film Festival. The festival supports aspiring young film-makers and film lovers to take their love of film a step further.  It is aimed at 16-25 year olds in and around London – both those who love all kinds of cinema, and those who want to work in the screen industries.  The festival welcomes around 3,000 young people each year, at over 40 workshops, masterclasses, screenings and showcases.  It selects around 30 short films in six categories – animation, documentary and fiction, for 16-18 and 19-25 year olds, and gives prizes in each category.
Mulberry UTC's creative industries students were asked to devise a way of reaching and encouraging young Londoners to come to the festival – we successfully reached the 19+ age range, but we wanted to target and welcome more 16-19 year olds.  The task involved creating promotional 'assets' – trailers, show reels, short stings and images for Instagram, Twitter, and Facebook – and a strategy for using and communicating with the target group.
On day one of project week, the BFI welcomed UTC students to BFI Southbank for an introduction to the festival, the target audience, previous media campaigns and the brief for the project.  The students responded to the material during the course of the project week and built their strategy, which was then presented to the BFI during the Exhibition Day at the UTC.
Cinema cent ans de jeunesse
The BFI also invited Mulberry UTC creative industries students to take part in Cinemateque's Cinema cent ans de jeunesse, an international cinema education programme. Mark Reid, the BFI's Head of Education, explained that the importance of the project is "about children, about film education and about the international, global reach of cinema".
The project took place at Mulberry UTC with BFI ambassadors from schools and colleges around London in attendance. Students were encouraged to work on the project with our visitors in order to create, produce and edit short films related to the theme of 'The Situation'. Our students gained a wealth of knowledge and understanding about not only the history of this element of film theory, but the technical skills needed (camera operation, mic set-up, sound recording, storyboarding, editing).
Over the course of the week, through the study of existing examples, students planned and produced their own cinematic responses to 'The Situation' stimuli. They were successful in their experimentation with a huge range of different camera shots and styles in their final short films which embodied the essence of Cinema cent ans de jeunesse.
The creative industries team will continue to work closely with the BFI, in future project weeks, as well as in the design and delivery of the creative industries curriculum.